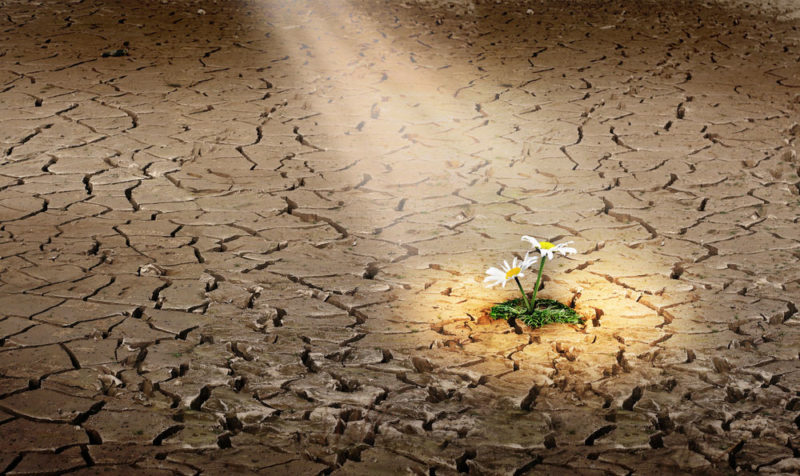 West Palm Beach Chapter 13 Bankruptcy Lawyer
If you do not or do not want to file for Chapter 7 bankruptcy, Chapter 13 is another viable option that helps you retain some of your assets and control mounting debts. However, these matters are rarely straightforward if you want to get the best results.
A West Palm Beach Bankruptcy Attorney can provide you with answers while guiding you throughout the entire process. Take the next step forward by contacting Miceli Law, P.A. for a free consultation. Request yours by calling (305) 515-5928 or confidentially messaging our legal team here. Our office will promptly return all messages within 24 business hours.
A Chapter 13 Bankruptcy Will Help You Obtain a Fresh Financial Start
A Chapter 13 bankruptcy essentially allows you to engage in a court-supervised repayment plan with your creditors over a three- to five-year period. As such, you do not have to liquidate your assets to pay off your debts, so as long as you continue to remit scheduled payments according to your Chapter 13 payment plan.
However, Chapter 13 bankruptcy law, like all other bankruptcies, are complicated. There are specific requirements to meet, including income levels, regularity, and more. If a Chapter 13 debt reorganization is the right fit for you, Miceli Law, P.A. will loyally stand by your side and represent your interests in your bankruptcy case.
A West Palm Beach Chapter 13 Bankruptcy Lawyer will help you handle the following related issues and ensure your creditors comport with the automatic stay:
Keeping your home and vehicle;
Avoiding a foreclosure;
Handling divorce-related bankruptcies;
Dealing with unsecured debt;
Stopping wage garnishments;
Accounting for exemptions.
After your Chapter 13 plan ends, you do not have to pay back any additional monies towards the debts listed in your filing. The monthly payment amount of your Chapter 13 plan depends on many factors such as your disposable income, the amount of arrears on your secured debt, and your unique financial situation. Whether it is three years or five years, our WPB Chapter 13 bankruptcy lawyer will help you determine which remedy fits your situation the best and advocate for you in court hearings.
Get Bankruptcy Help Now
Miceli Law, P.A. helps individuals and families explore their options and move forward to financial freedom when saddled with debt. If you are considering filing Chapter 13 in Florida, speak with a West Palm Beach Chapter 13 Bankruptcy Lawyer first.
Our firm will provide you with the information and advice you need to get started on the right path. Reach out for legal help now by privately messaging us through our contact form or calling us directly at (305) 515-5928.
Miceli Law, P.A. Will Provide Insight and Guidance During a Chapter 13 Action
During your initial consultation with Miceli Law, P.A., our West Palm Beach Chapter 13 Bankruptcy Lawyer will determine if this type of reorganization is right for you by reviewing your overall financial picture. At this juncture, we can help you explore other options, or if Chapter 13 is right for you, devise a strategy and execute it upon your consent.
Your strategy for filing bankruptcy will include:
Credit counseling and debt management education;
Bankruptcy petition preparation and filing;
Representation at the 341 Meeting of Creditors (typically within 45 days after filing);
Representation at the Confirmation hearings;
Monitor any changes to escrow and mortgage payments if applicable;
Guidance throughout the entire time you make your repayment;
In between each of these points, there are critical steps that you must prepare for. You will have to face your creditors in bankruptcy court. Likely, they will have their legal representatives ready to argue for their interests in your bankruptcy.
Make sure that you have legal representation on your side as well by hiring Miceli Law, P.A. We will compassionately and dedicatedly serve to protect your rights and help you move out from underneath crippling debt.
WPB Chapter 13 Bankruptcy Lawyers at Miceli Law, P.A. Provide Responsive Legal Care
What our team brings to the forefront goes even further than rights protection and legal advice. Miceli Law, P.A. will help you overcome your current challenges using robust experience, transparency, and commitment.
Here is how Miceli Law, P.A. will help you:
Experience: Our WPB Chapter 13 Bankruptcy Lawyer not only offer reassurance but they also help you avoid making common mistakes that can derail your entire case. Instead of making the best guesses on your own, hire Miceli Law, P.A. to devise a financial strategy that will help you move away from your current financial situation.
Transparency: Open and honest communications are two-way streets. Our attorney will work with you and your family directly and not just pass off essential tasks to paralegals and support staff members.
Commitment: Contacting our WPB Chapter 13 Bankruptcy Attorney for the first time can be a scary event, especially if you do not understand what to anticipate. Even if we find that a Chapter 13 bankruptcy is not right for you, we will find other solutions that may work better. You are not on your own through the bankruptcy process, and Miceli Law, P.A. will help you get ahead.
Avoid jeopardizing your assets, debts, and financial future by trying to manage things on your own or going with a firm that under-delivers on service. Your peace-of-mind and understanding are vital aspects of the recovery process. Our West Palm Beach Chapter 13 Bankruptcy Attorney will help you solve your complex debt matters so that you can get back on track.
Request a Free Consultation Today
If you are grappling to pay your debts and possess a steady income (family support can be considered income), then a Chapter 13 bankruptcy is a viable solution that you can explore further with our West Palm Beach Bankruptcy Lawyer. Get started today with a single phone call or message.
Miceli Law, P.A. warmly welcomes you to connect with us for a free consultation by calling (305) 515-5928. If you prefer to send us a shorter, written callback request, please send us one via our secure contact form.
Consultations Available At:
Consultations Available At: