Many Americans are burdened by student loan debt.   Currently, there are 1.64 Trillion dollars in outstanding student loan debt with 44.7 million Americans owing for their education.   11.1 percent of all of these loans are in default with monthly payments ranging from $200 to $299.   (Data via the U.S. Federal Reserve here, and the Federal Reserve Bank of New York here). Many people do not know how to handle their student loans.    Unfortunately, some people try to ignore them hoping their student loans never catch up with them. Moreover, the outstanding student loan debt can affect borrowers in many different ways; from reduced credit score to loss of wages from employment eligibility or even being denied rental opportunities. Ultimately a default of your student loans will result in collection activity and additional collection fees to the tune of 25% of your loan balance.
A Miami Bankruptcy Attorney can assist with your student loan problem. If you are in default with your student loans, Miceli Law, P.A. can assist you in getting out of default.   Failure to pay your student loans can lead to wage garnishments, social security offsets, and income tax seizures. Your student loan creditor can also sue you in court for defaulting. Our law office may be able to stop these forms of collection actions.   If your credit is affected by your student loans, our firm can assist you with improving your credit into a repayment plan that you can afford and in some instances, some may obtain partial or complete loan forgiveness.
There are several types of Student Loans:
Federal Student Loans:  Federal student loans are made by the government, with terms and conditions that are set by law, and include many benefits (such as fixed interest rates and income-driven repayment plans) not typically offered with private loans.
Private Student Loans: These loans are generally issued by private organizations such as banks, credit unions, and state-based or state-affiliated organizations, and have terms and conditions that are set by the lender. Private student loans are generally more expensive than federal student loans. If there is a default on private loans, a guarantor pays the financial institution.   Although these loans are more difficult to manage, there are still solutions they may be able to offer you.
Student Loan Timeline
After you graduate from your educational facility or are no longer a full-time student, your repayment schedule begins.   In most cases, you have a grace period of no more than 9 months to start to repay your loans and in some instances less time.
Options for your Loan Student Loan Problems
Discharges and Forgiveness: In some instances, you may be able to completely eliminate your Student Loan debt.   Examples include Public Service, Teacher, Disability, Death, Victims of 911 and closure of your educational facility.
Curing defaulted loans:  If you are more than 270 days delinquent in your student loan payments, you are considered to be in default. Miceli Law, P.A. can guide you out of default by:

Assisting you with consolidating of your student loans.
Assisting you with the rehabilitation of your student loans.

Income-based Programs for student loans:  After you are out of default with your loans, you may be able to help you get an affordable repayment plan based on your income.   There are two types of income-based repayment programs:

Income Contingent Repayment (ICR): plan is designed to make repaying education loans easier for students who intend to pursue jobs with lower salaries, such as careers in public service. It does this by pegging the monthly payments to the borrower's income, family size, and total amount borrowed. Not everyone can qualify for this program based on the types of loans they have.
Income-Based Repayment (IBR): Income-Based Repayment (IBR) is the most widely available income-driven repayment (IDR) plan for federal student loans. IBR is available to federal student loan borrowers with either Director FFEL loans, and covers most types of federal loans made to students, but not those made to parents
Contact a Miami Bankruptcy Lawyer
To learn more about your options regarding saving your home, contact our Miami Bankruptcy Lawyer. Call us today to schedule a free initial consultation.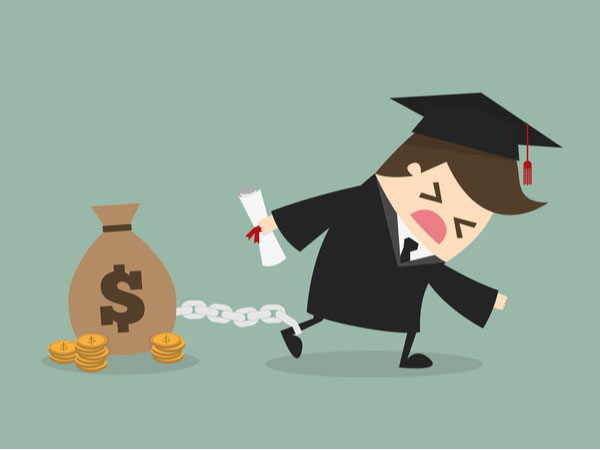 Consultations Available At:
Consultations Available At: