When most people think of bankruptcy, they think of the type of bankruptcy provided for in Chapter 7 of the U.S. Bankruptcy Code.  This is a liquidation proceeding sometimes called straight bankruptcy.  At the Miami law firm, Miceli Law, P.A., we help people file for Chapter 7 bankruptcy.  Despite what you may have been told or what you have heard, Chapter 7 is an available option for many individuals.  Our experience and knowledge Miami Bankruptcy Lawyer seek the best possible outcome for clients. We determine if you are qualified for Chapter 7 by completing the required current monthly income form also known as the means test and other paperwork.
How Chapter 7 Bankruptcy Works
A Chapter 7 may get rid of most, if not all, of your debt without having to enter into a repayment plan. In Chapter 7, a bankruptcy petition is filed with the bankruptcy court. Approximately 21 and no more than 40 days after the petition is filed, the client has a meeting with the trustee at the  Section 341 Meeting of Creditors. See Bankruptcy Rule 2003.  A bankruptcy attorney from Miceli Law goes with you to the 341 meetings. Before you have this meeting, your bankruptcy attorney will explain the process of what occurs and what questions you will most likely be asked by the Trustee. Typically 120 days after the bankruptcy petition is filed, the client receives a bankruptcy discharge. A discharge is the bankruptcy court's order that prohibits your former creditors from ever collecting the debt that has been discharged and, it releases the client from the financial obligation to pay the debt.  In a Chapter 7, you may be able to keep all of your assets, your home, and your vehicle with exemptions.
What Can I Keep when I file a Chapter 7 Bankruptcy?
Under Chapter 7, what an individual(s) may retain depends on a number of different factors. Our lawyers will help you determine which assets are protected from liquidation by the Chapter 7 trustee. Typically, individuals who do not have a homestead are permitted to use what is known as a wild card exemption which entitles you to an additional $4,000 of personal property plus $1,000 in personal property already afforded to you for a total of $5,000.00 in personal property. Individuals who own a home may be more limited as they will not receive the wild card exemption when they exempt their homestated property under s. 4, Art. X of the State Constitution.
Contact a Miami Bankruptcy Lawyer
To learn more about Chapter 7 and whether it is right for you, contact a Miami Bankruptcy Lawyer and take advantage of our free initial consultation with a Miami Bankruptcy Lawyer who is familiar with Chapter 7 and will personally evaluate your options. When you need to protect your home, health, and future in the face of serious financial turmoil, count on our professionals to be on your side in bankruptcy court.
To discuss your concerns regarding saving your home from foreclosure, debt liquidation, or debt repayment plans, contact our offices. Call us at (305) 209-9622 to arrange an initial consultation and find out what we can do for you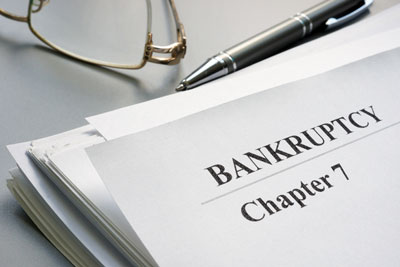 Consultations Available At:
Consultations Available At: