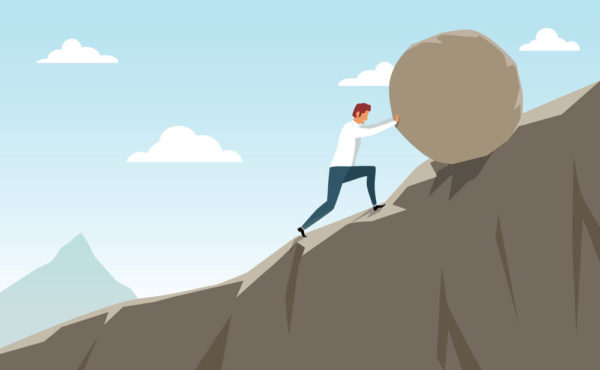 Chapter 13 Bankruptcy Hardship Discharge
When you file for Chapter 13 bankruptcy you will create a Chapter 13 plan, which will require you to make monthly payments to a Chapter 13 Trustee. You are responsible for making these plan payments from three to five years and at the end of that time, your remaining debts may be discharged. It's possible to make modifications to your Chapter 13 repayment plan under certain circumstances, but for the most part, you must make all of the required plan payments in order to have a Chapter 13 bankruptcy discharge.
But what happens if you encounter a financial hardship that causes you to not complete your Chapter 13 payments? Can you still receive a discharge of your debts?
The answer depends on your specific circumstances.
Hardship Discharge of Debts in Chapter 13
Pursuant to 11 U.S. Code § 1328(b), it is possible to get a Chapter 13 discharge without completing the planned payments. While a discharge without completing plan payments is not common, this does not mean it cannot be done. Hardship discharges are best done with the guidance of an experienced Miami Bankruptcy Attorney.
According to Section 1328(b) of the Bankruptcy Code, a Chapter 13 hardship discharge is available if:
(1) the debtor's failure to complete such payments is due to circumstances for which the debtor should not justly be held accountable;
(2) the value, as of the effective date of the plan, of property actually distributed under the plan on account of each allowed unsecured claim is not less than the amount that would have been paid on such claim if the estate of the debtor had been liquidated under chapter 7 of this title on such date; and
(3) modification of the plan under section 1329 of this title is not practicable.
You maybe asking what does this all mean? Simply put, if you can show that:
you cannot complete your repayment due to circumstances not in your control;
modification of your confirmed Chapter 13 bankruptcy plan is not practicable; and
you have paid your creditors not less than they would have received in a Chapter 7 liquidation test – this is often called the best interest of creditors test.
Here is a non-exhaustive list of circumstances that might result in a hardship discharge: illness, job loss, or experiencing a change in income.
In order to request a hardship Chapter 13 discharge, you'll need to file a motion with the Bankruptcy Court and show that each of these three conditions has been met.
Should You Convert Chapter 13 to Chapter 7?
For some who experiencing hardship with making their Chapter 13 bankruptcy plan payments, a good option is to convert their existing case to a case under Chapter 7. This often happens when you are not able to prove all of the elements listed above. The case remains the same and you won't need to pay another filing fee.
Contact a Miami Bankruptcy Attorney
If you are currently in a Chapter 13 bankruptcy and you find that you can no longer make your Chapter 13 plan payments, we can help. Contact an experienced Miami Bankruptcy Attorney at (305) 515-5928 for more information.
Consultations Available At:
Consultations Available At: