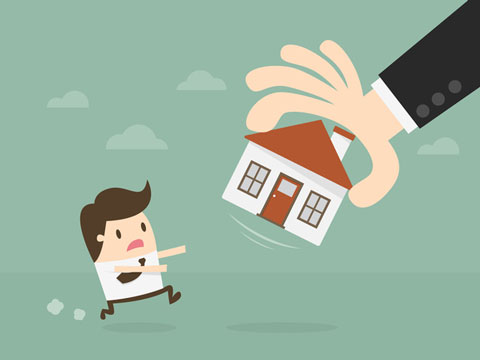 Can Bankruptcy Help Me Keep My House?
The state of Florida provides very generous homestead exemptions that can allow most homeowners to remain in their homes when they file for bankruptcy. Specifically, the Florida Constitution states:
There shall be exempt from forced sale under process of any court, and no judgment, decree or execution shall be a lien thereon, except for the payment of taxes and assessments thereon, obligations contracted for the purchase, improvement or repair thereof, or obligations contracted for house, field or other labor performed on the realty, the following property owned by a natural person:

(1) a homestead . . .;

(2)    personal property to the value of one thousand dollars.

(b) These exemptions shall inure to the surviving spouse or heirs of the owner.

(c) The homestead shall not be subject to devise if the owner is survived by spouse or minor child, except the homestead may be devised to the owner's spouse if there be no minor child. The owner of homestead real estate, joined by the spouse if married, may alienate the homestead by mortgage, sale or gift and, if married, may by deed transfer the title to an estate by the entirety with the spouse. If the owner or spouse is incompetent, the method of alienation or encumbrance shall be as provided by law.
Art. X, § 4(a), Fla. Const.  Chapter 7 bankruptcy can discharge debt for people that qualify under the means test and Chapter 13 can help higher earners develop payment plans that put them back on track financially. Most Florida bankruptcies result in allowing filers to keep their primary residence. To find out how bankruptcy might help you keep your home, it's important to speak to an experienced Miami Bankruptcy Attorney.
Residency Requirements for Florida Bankruptcy Exemptions
Florida bankruptcy exemptions can only be asserted if you can prove that you've lived in the state of Florida for at least 730 days prior to the date of filing. If you lived in more than one state for two years before filing, Florida will only allow the exemptions if you lived in Florida for the majority of 180 day period prior to filing for bankruptcy. If you don't meet the requirements, you might be able to use the exemptions from other state or federal bankruptcy exemptions. An experienced Miami Bankruptcy Attorney can help you determine your eligibility.
Chapter 7 vs. Chapter 13 Bankruptcy
Both of these types of bankruptcy might enable you to keep your home, but it's important to understand the differences. In order to qualify for Chapter 7 bankruptcy, you must have a below a certain amount of income and assets. If you meet the requirements, you will be allowed to keep your exempt property and your nonexempt property will be distributed to creditors. If you do not qualify for Chapter 7, Chapter 13 Bankruptcy can help you create a plan to pay off your creditors over time that can allow you to catch up financially on your mortgage or modify your mortgage. An experienced Miami Bankruptcy Attorney can help you determine what type of bankruptcy is best for you.
Free Consultation with a Miami Bankruptcy Lawyer
Filing for Bankruptcy is your chance to save your home and receive a fresh financial start. Make sure you are starting on the right foot since, reach out to experienced Miami Bankruptcy Lawyer for advice today. Call Miceli Law, P.A. for a free consultation at (954) 399-2336.
You can also send our legal team at message through our secure contact form.
Consultations Available At:
Consultations Available At: