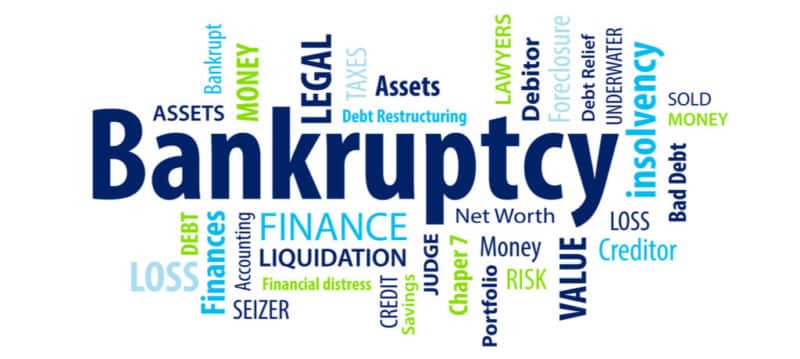 Bankruptcy Process
Unfortunately unexpected situations happen, it might be medical bills from a sudden illness, a reduction in pay or other family circumstances can cause significant burdens on your financial situation. Everyday hard-working people can fall behind on their mortgage payments, car payments or other debts that become extremely hard to catch up. People with financial problems are under a lot of stress and do not know where to turn to oftentimes find peace of mind after contacting our experienced Miami Bankruptcy Lawyer.  We have extensive experience in guiding Miami-Dade residents through the bankruptcy process and helping them obtain a fresh start.
The Initial Consultation at Miceli Law, P.A.
Our attorneys provide advice and counsel people who are seeking information about filing bankruptcy. In your free initial consultation with our firm, we answer questions all of your questions and do our best to educate you about the advantages and disadvantages of filing a Chapter 7, Chapter 13 or Chapter 11. We evaluate your financial situation to determine if bankruptcy is an appropriate option, and advise you which chapter is the best debt relief option for you.
Preparing Your Bankruptcy Case
After your initial consultation with our bankruptcy attorney, we will explain how the entire bankruptcy process works. After collecting the required documents from you, we will handle the bankruptcy petition, current monthly income form and all other documents on your behalf.
Filing Your Bankruptcy Petition
Each bankruptcy chapter is different; below you find a brief description for filing in each chapter.
Chapter 7
Once our office prepares your Chapter 7 bankruptcy petition, you will sit down with you and review all of the bankruptcy documents. Your attorney will carefully explain all of the documents that were prepared, ask you to sign the appropriate pages and then they are filed electronically with the Bankruptcy Court. Once your bankruptcy petition has been filed, the bankruptcy clerk notifies all of your scheduled creditors of the bankruptcy and advises them that they are not permitted to collect your debts which includes: pursuing litigation, continue to garnishing wages or proceeding with any foreclosure actions against your property. The reason the creditors must halt all of their attempts to collect on debts is called the automatic stay.
After bankruptcy petition is filed, the clerk will schedule a Section 341 meeting of creditors with a bankruptcy trustee in approximately 21 to 40 days after the filing. The trustee is responsible for verifying accuracy of documents supplied to the court and ensuring all assets are listed. Your bankruptcy lawyers will ensure that you are prepared for the Section 341 meeting with the trustee. In a Chapter 7 bankruptcy, the meetings with the bankruptcy trustee are typically short and usually only lasts for 5-15 minutes. This is usually the only time you will need to go to court. Typically, people who file for Chapter 7 will receive their final discharge 120 days after the bankruptcy petition is filed.
Chapter 13
Similar to a Chapter 7, our office prepares all of your bankruptcy documents and your attorney sits down with you to review all of the bankruptcy documents. In a Chapter 13, there is a written plan that is created which lists how you will treat your debt, how much debt you will repay, how your home and car(s) will be addressed, and long your plan will be. Chapter 13 plans typically range from 36 and 60 months. Thirty days after your Chapter 13 plan is filed with the Bankruptcy Court, you must begin making your monthly plan payment. If neither the Chapter 13 Trustee nor any of your creditors object to your chapter 13 plan, the Bankruptcy Court may confirm your plan. Once all your payments have been made and all the appropriate documents are filed with the bankruptcy court, the Trustee will issue a notice of plan completion and you will receive your discharge.
Contact a Miami Bankruptcy Lawyer
If you have additional questions about the bankruptcy process or would like to consult with a Miami Bankruptcy Lawyer about potentially filing your case, please call us at 305 515 5928 to schedule a free initial consultation.
Consultations Available At:
Consultations Available At: