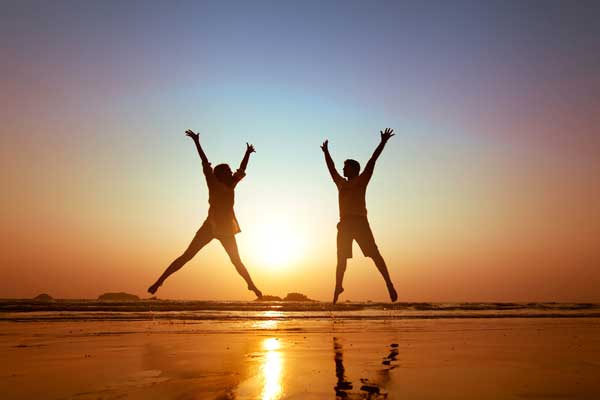 Fort Lauderdale Chapter 7 Bankruptcy Attorney
Qualified individuals and couples can file a Chapter 7 bankruptcy to reduce the stress and pressure mounting debts create. Not only will you achieve long-term relief, but you will also receive the protection of an automatic stay, which immediately halts creditor calls, foreclosures, and more.
However, the decisions you make now affect the future outcome of your bankruptcy. If you hire our Fort Lauderdale Bankruptcy Attorney at Miceli Law, P.A., we will analyze your current financial picture and establish a case strategy that protects your rights and interests.
Learn more about your legal options before initiating the next step. Contact Miceli Law, P.A. today for your FREE CONSULTATION by sending us a confidential message or calling our office at (954) 601-5854.
Qualifying for a Chapter 7 Bankruptcy in Florida Is the First Step
You can file for Chapter 7 bankruptcy in Florida as long as you can pass the mandatory means test and meet other legal conditions. Our Fort Lauderdale Chapter 7 bankruptcy attorney will help you establish your eligibility if you have any questions.
The means test accounts for your previous six (6) months' household income to determine if it is below Florida's average based on household size. The U.S. Bankruptcy Court for the Southern District of Florida uses this calculation to limit these filings to those who need it the most.
The current income levels required for a Chapter 7 bankruptcy are:
Single-person households: $50,641
Two-person households: $61,619
Three-person households: $67,717
Four-person households: $81,091
Five-person households or more: Add $9,000 per person
Even if you do not qualify for a Chapter 7 at first glance, hiring a Fort Lauderdale Chapter 7 bankruptcy attorney at Miceli Law, P.A. will ensure that all available financial opportunities are taken that may help you qualify based on the specific situation in your case.
Connect with Fort Lauderdale Chapter 7 Bankruptcy Attorney for Free
At Miceli Law, P.A., we treat our clients with empathy, transparency, and respect throughout the entire time you work with our team. We warmly encourage you to contact us even if you are still considering your options.
Get your answers faster during a FREE CONSULTATION with our Fort Lauderdale Chapter 7 bankruptcy lawyer. Call Miceli Law, P.A. to schedule yours now at (954) 601-5854.
If you would prefer to message us confidentially, reach out to us through our online contact form.
Miceli Law, P.A. Wants to Help You Receive a Fresh Start
For those who earn more than the average income, a Chapter 7 bankruptcy may not be possible. However, certain expenses may help improve your eligibility. You might have deductions that you do not realize you have available.
Just because you earn "too much" does not mean that you cannot qualify. Our Fort Lauderdale Chapter 7 bankruptcy lawyer at Miceli Law, P.A. will review your assets and liabilities to determine if you can be eligible for a Chapter 7 bankruptcy through deductible expenses.
While every case is unique, expenses that you can generally deduct include:
Medical expenses;
Secured debts;
Automobile expenses;
Childcare;
Education;
Taxes;
Charitable donations;
Since these obligations are essential for your health and welfare, you can claim them under the means test. Accounting for these deductions essentially reduces your disposable income. These filings require a strong command of the law, which means that you should seek legal advice from a Fort Lauderdale bankruptcy attorney before making any decisions.
We will explain the bankruptcy laws and help you understand them as they pertain to your unique financial situation. Whether you file a Chapter 7 or Chapter 13 bankruptcy, Miceli Law, P.A. always has your best interest and legal rights in mind every step of the way.
You Can Exempt Some of Your Assets from a Chapter 7 Bankruptcy
Some of your property is considered exempt from bankruptcy proceedings. As such, you can retain the assets and items. However, all non-exempt property must be included in the bankruptcy estate and given to the trustee for creditor distribution.
Exemptions that you and your family can take may include:
Your entire residential home if you claim the homestead exemption;
$1,000 to $4,000 for personal property (figures double if you file jointly);
$1,000 for a vehicle;
Retirement benefits;
Life insurance;
Unemployment compensation;
Veteran's benefits;
Disability Benefits;
Earn Income Tax Credit;
And more
These exemptions have rules that apply to them. Bankruptcy laws only allow you to exempt specific amounts, which can complicate your matter further. If you have questions or want to move forward, speaking with a Fort Lauderdale bankruptcy attorney will help you obtain the answers and support you need.
How Miceli Law, P.A. Will Help You Navigate Your Bankruptcy Case
Having a Fort Lauderdale bankruptcy lawyer on your side is invaluable when going through bankruptcy proceedings. It is stressful to face the process alone, especially when confronted with complex decisions that can affect your financial future.
Let Miceli Law, P.A. handle the strategizing and negotiation aspects of your case. Doing so will provide reassurance in knowing that you are proactively protecting your legal rights.
Our firm will provide comprehensive legal care and services, including:
Completing all necessary filings accurately and promptly;
Representing you at all hearings;
Negotiating and fighting creditor disputes;
Protecting your exemptible assets;
And more.
You do not have to leave your financial future to chance and "best-guess" interpretations. Our Fort Lauderdale Chapter 7 bankruptcy attorney at Miceli Law, P.A., will ensure that your case is handled efficiently and effectively from start-to-finish. Even if you need help in the future, you can count on us to be available.
Call Miceli Law, P.A. for a Free Consultation Now
Bankruptcy does not have to seem like a financial nightmare. When you hire a legal professional, you will benefit from the experience and insight that only an attorney can provide. You can make it through this challenging stage in life. Miceli Law, P.A. is here to help.
Receive legal help by contact our Fort Lauderdale Chapter 7 bankruptcy lawyer at Miceli Law, P.A. for a free consultation now. You may message us through our secure contact form or by telephone (954) 601-5854.
Our firm understands the tremendous financial pressure that bankruptcy places on clients. You have our guarantee that your expected legal fees will be predictable and transparent.
Consultations Available At:
Consultations Available At: