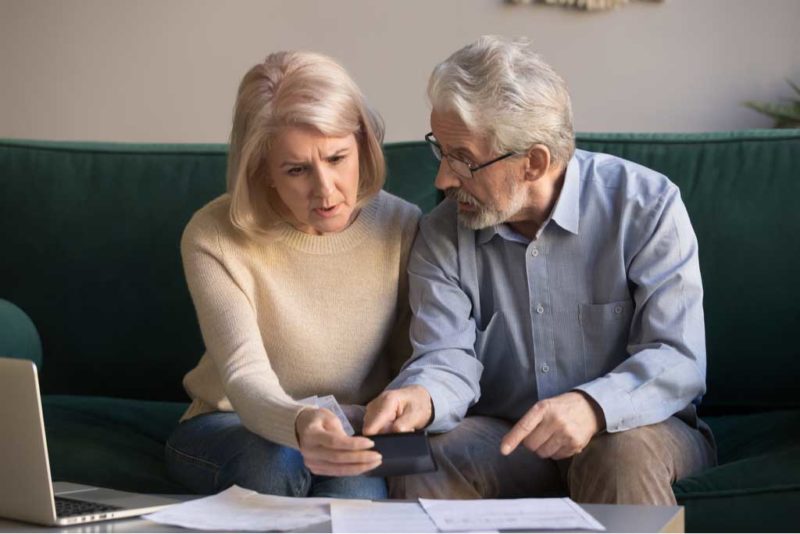 Baby Boomers Are Struggling With Debt
Even before the Pandemic, many baby boomers had high debt levels and a little financial cushion. The Economic Policy Institute estimates that more than half of American baby boomers have less than $20,000 in savings. Projections show that this problem will worsen now that more than thirty million Americans have applied for unemployment benefits, as it's much more difficult for people in their fifties, sixties, and seventies to find jobs. Traditional retirement concepts no longer apply, so baby boomers are looking at new strategies to cope financially.
Why Do Baby Boomers Have So Much Debt?
According to WalletHub, the combined credit card debt for Americans approaches one trillion dollars. Close to half of baby boomers have a substantial amount of credit card debt as they use this seemingly effortless source of financing to bolster their incomes.
It's not surprising since so many boomers have taken financial hits from divorce, business closures and downturns, layoffs, lack of raises or pay cuts, combined with increasing cost of health insurance and out of pocket medical expenses. Credit card debt is piled on top of mortgage payments, home equity loan payments, medical debt, car loans, student loans, and costs to put their children through college. As a result, baby boomers are having a much harder time achieving a financially secure retirement than their parents, struggling to survive financially rather than saving money.
Strategies For Baby Boomers Facing Retirement With Debt
People are living longer, and many can work well into their seventies, eighties, or even their nineties. That's why many baby boomers are pushing off retirement as far as possible, starting new businesses, and taking on second jobs. This is a dangerous strategy because a health crisis or financial crisis can undermine this strategy. That's why it's essential for boomers that want to continue working full time to have a backup plan. These efforts can also be fruitless if the income is being drained away by debt payments, making saving enough money to retire an elusive goal. That's why more and more baby boomers are considering filing for Chapter 7 or Chapter 13 bankruptcy when they can't keep up with their debts.
What Should Boomers Consider Before Filing For Bankruptcy?
The most significant deterrent to filing for bankruptcy is the impact on a person's credit score. Still, most people considering bankruptcy usually have scores so low that the hit won't make much of a difference. Credit scores are frustrating because even if you're diligently making payments if you've utilized most of your available credit, your score will still be fair or poor. Even though having a bankruptcy on your credit report for some time seems daunting, it might be just what you need to repair your credit ultimately. Chapter 7 is attractive because it can completely wipe out your debts, but you need to have minimal assets to qualify, and your non-exempt assets will be sold to pay off creditors. That said, baby boomers who meet the requirements can often keep the entire equity in their homes, cars, and retirement accounts, making Chapter 7 an attractive option. Chapter 13 is better suited for people planning to continue to work for at least three to five years. A payment plan that reduces debt to manageable proportions can help hard-working boomers begin saving for eventual retirement.
Hiring A Miami Bankruptcy Attorney
The best way to find out if bankruptcy is the right choice for you is to speak to an experienced Miami bankruptcy attorney about your financial situation. Contact us today for a free consultation by phone at (305) 515-5928 or through our secure contact form. We offer consultations in Fort Lauderdale, Plantation, Doral, Boca Raton, or West Palm Beach.
Consultations Available At:
Consultations Available At: