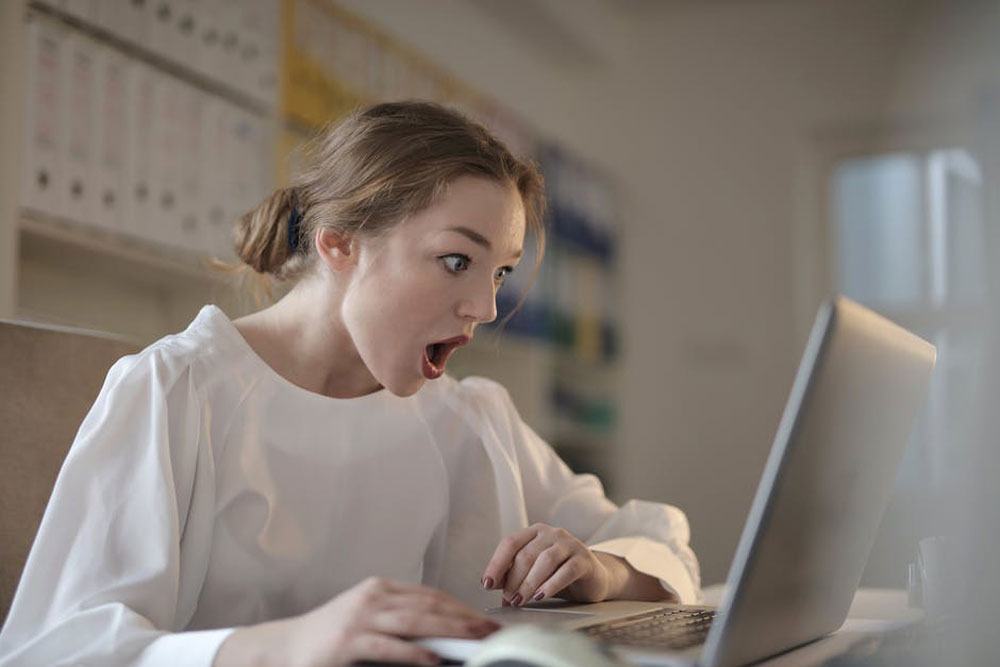 If you want to know if debt collectors can take your stimulus check, you're not alone. One in three adults or approximately 71 million Americans may not get their COVID-19 stimulus checks due to debt collections. If you owe money for spousal or child support, private student loans, credit cards, or medical bills, your CARES Act, COVID-19 stimulus check, may be at risk from debt collectors.
The CARES Act $2 trillion in stimulus money was intended to provide you with financial relief to help you recover from lost jobs, lost wages, or everything unexpected you've been impacted by during the COVID-19 pandemic. To be fair, the government took several steps to ensure there was some federal protection against bill collectors they knew would be attempting to get your stimulus check.
But the stimulus checks, debt collectors, and the laws are all squaring off against each other, so you may be wondering if you do owe a debt will you receive your stimulus check? Or will the debt collectors get their hands on it first? Read on and find out relevant information explained in detail below.
Can Debt Collectors Take My Stimulus Check?
The short answer to the question – can debt collectors take your stimulus check is yes they can. The longer answer is it may depend on what state you live in, what debt is being collected and does it happen to be a federal or state debt? The legal ambiguities are reminiscent of Florida debtors who previously filed bankruptcy but now need to file for unemployment benefits due to the COVID-19 pandemic.
Florida's bankruptcy language under Section 522 of the Bankruptcy Code leaves debtors in Florida partially exposed. The same can be true for those who have judgments against them based on what they owe in alimony, child support, student loans, credit cards, or medical bills. It's gotten so bad that a consortium of 25 state attorneys general, led by New York Attorney General, Letitia James wrote to Treasury Secretary Steven T. Mnuchin.
The Stimulus Check Legal Language Hole Left Open
New York Attorney General Letitia James asked that no private debt collectors should be able to seize federal stimulus checks. Many Governors of various states are working in conjunction with the State Attorneys General. They are attempting to plug the hole the CARES Act unwittingly left open within the language of the $2 trillion Coronavirus stimulus legislation.
The hole left open doesn't prevent private debt collectors from seizing money for unpaid debts. What's more, if you owe alimony or child support, you will probably never see a stimulus check in this life, or maybe even your next one as your stimulus check will be going to your ex-spouse and children.
Miami Bankruptcy Attorney
Florida bankruptcy attorneys all over the state with a large concentration in Miami started hearing from all types of business owners, married couples, entrepreneurs, and more regarding filing for bankruptcy. Many of the attorneys think it's just the tip of the iceberg. With bankruptcy courts closed, many Miami bankruptcy attorneys started to work the stimulus check gap problem almost from the minute they realized it was going to become an issue.
Miami wasn't alone either as other cities throughout the nation started witnessing debt collectors rushing in to grab up the stimulus checks so they can satisfy people's old debts. Right now, what the debt collectors are doing is still legal, but it's not what the program was set up to provide, and therefore changes are being proposed to rectify the issue. The proposed changes are for the stimulus checks still being sent out and for another round if the government funds another phase of stimulus funding for those in need.
There are even states that have taken it a step farther and placed a moratorium on new garnishments, so debt collectors have a more difficult time obtaining the stimulus checks. But if you already have a judgment in your name, you have to schedule a hearing to protect any part of the stimulus check. Millions of Americans have judgments in their name with collection actions attached to them, which means they don't stand much of a chance of convincing a judge they need the funding more than a debt needs to be paid.
How To Get Your Stimulus Check
In Florida, more than a million people work in the restaurant or food service industry. That makes up 12% of Florida's employment numbers. Almost half a million work in retail yet restaurants retails, food service industries, are shuttered and closed except for carryout and deliveries. The Small Business Reorganization Act was passed to help smaller businesses, so they don't have to deal with debt collectors or file for bankruptcy, but there's no way to tell yet if it's too little, too late.
But if you no program, court, or attorney that can help you and you think you can still get a hold of your stimulus check, there are a couple of things you can try. You can try to set up another bank account in a bank that has you free and clear of overdrafts and have your stimulus check transferred there. Or you can ask that you receive a paper check because you don't want an ACH transfer.
If you do that, you should receive your stimulus check between May 15th and September 11th.
What's Your Next Best Step?
The CARES Act needs to be defined better with all ambiguity removed. While the CARES Act tries to get the stimulus funding straightened out there is something you can do to help yourself. Get all your bills and any creditor paperwork together and contact a Miami Bankruptcy Lawyer who can give you the advice and direction you need.
In the end, we are all in this together and Miceli Law is dedicated to finding a way to work with their clients to find the best legal solution possible that meets their needs the most. No one wants to file for bankruptcy but sometimes it's the one thing that provides you with a way forward in which you can meet your financial obligations and still be able to breathe. The COVID-19 pandemic will end one day and we will all have new beginnings.
When that day comes, have one of the most experienced and knowledgeable bankruptcy attorneys standing next to you to help you find your new beginning.